on second thought...
shit i prolly shouldn't have said to my therapist.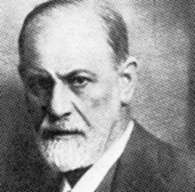 me: ...but whatever. she's fuckin' crazy.
therapist: *tilts head from left to right*
me: i suppose i shouldn't make jokes about insanity in here.
****
(the tuesday after mother's day)
me: in light of our last conversation, i decided not to send my mom a mother's day card....i gave her your number instead.
therapist: *stares blankly*
me: i'm kidding.
****
me: nah. i think it'll be okay if we pause for a week.
therapist: are you sure?
me: yeah.
therapist: well, i have another therapist covering for me just in case.
me: i'll try my best not to call you from the top of this building threatening to end it all.
*silence*
*i smile*
****
perhaps i should work on my couch time etiquette. just a thought.
it's hard being this damn charming.
language alone protects us from the scariness of things with no names. language alone is meditation. ~toni morrison